Nigerians has been reacting to President Muhammadu Buhari's Eid-el-Fitr audio message which he delivered in Hausa.
The Presidency on Sunday, released Buhari's voice message to Nigerians to debunk reports that he is suffering from speech impairment.
You can listen to audio
HERE!
See some reactions below.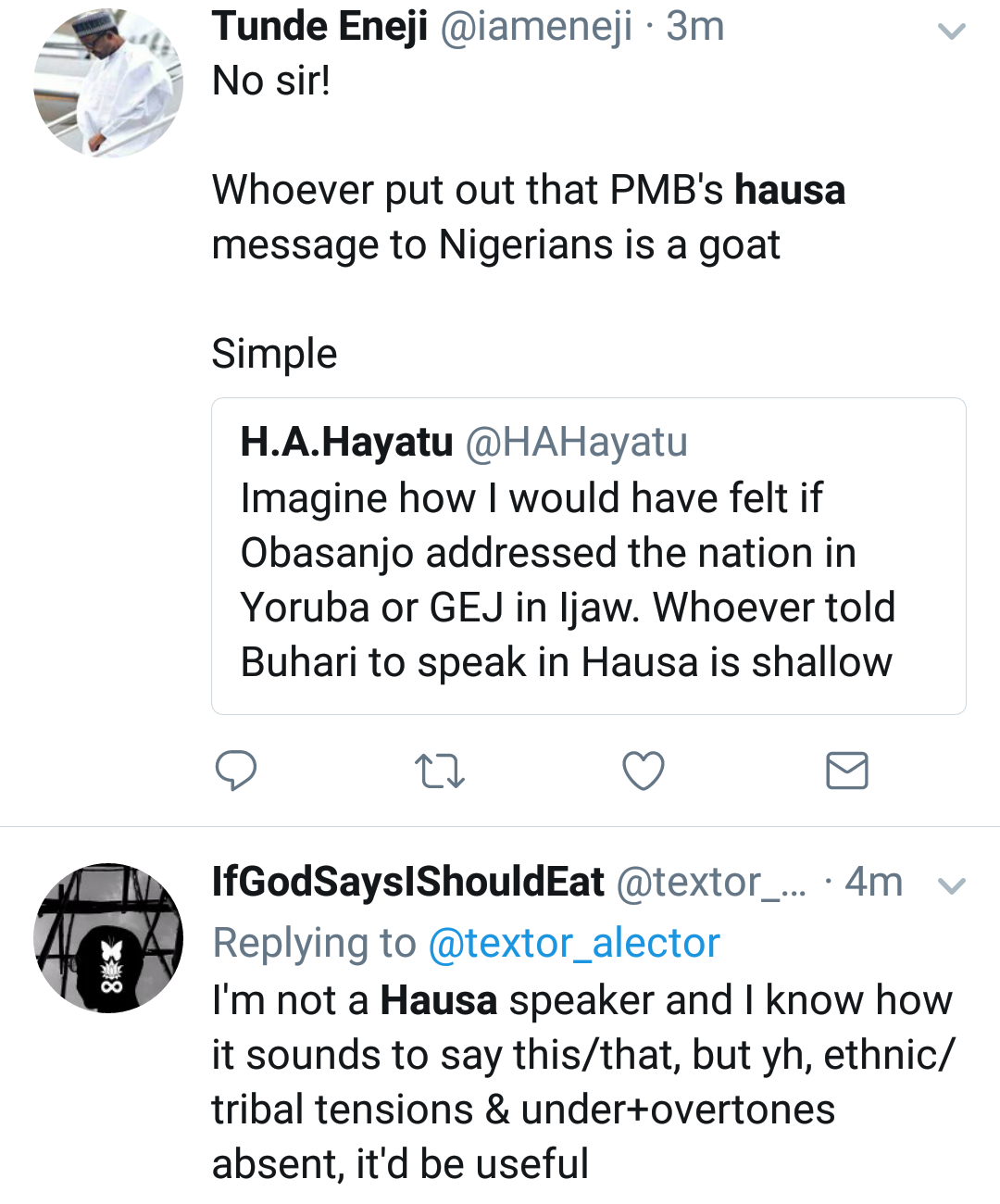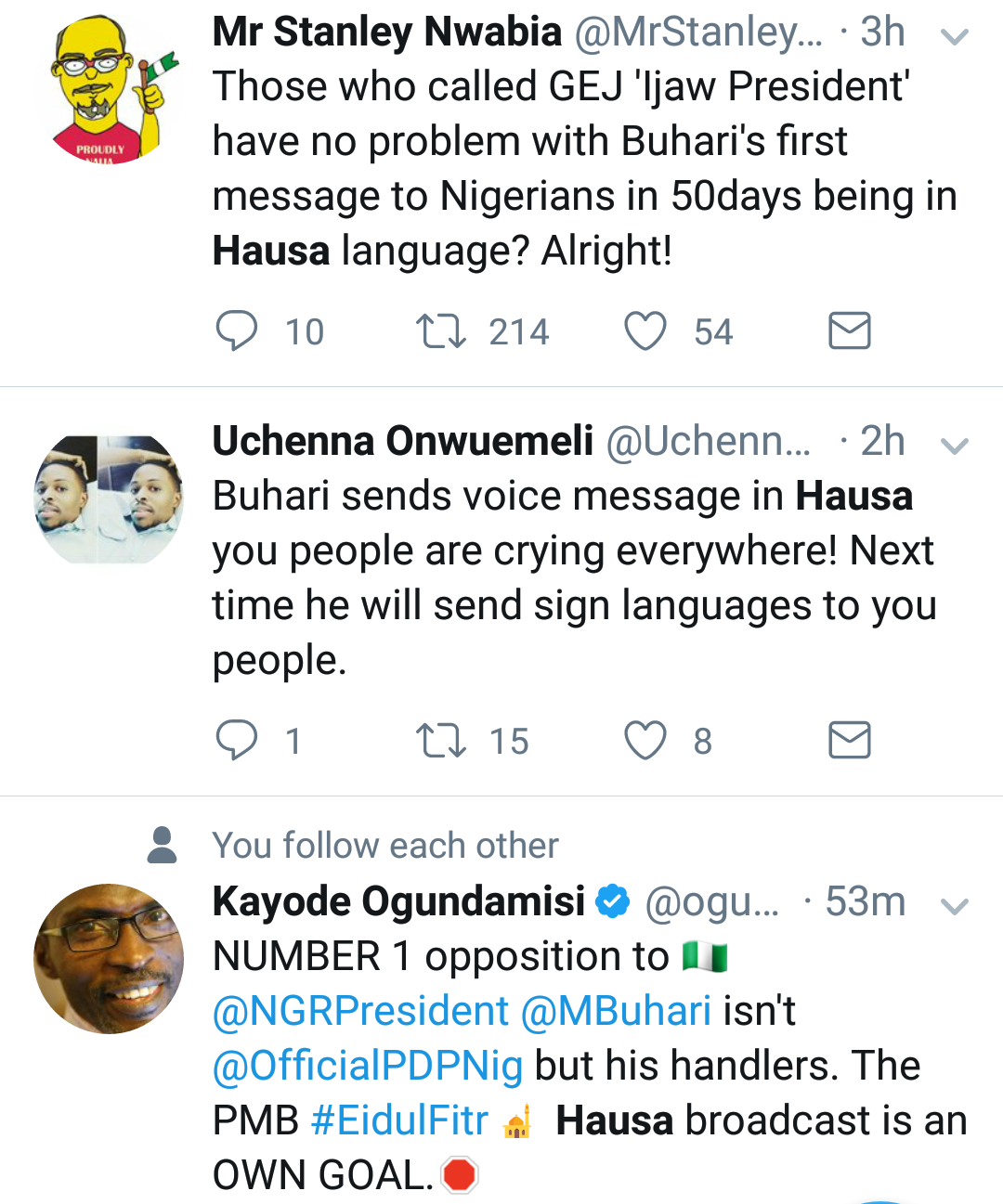 Follow @BishopIkedi1
Subscribe to Bishop Ikedi Blog
For Adverts Placement Or Free News Updates, Contact Us On WhatsApp: 07032803990, BBM Pin: D607D9B2, Email
[email protected]
To Publish Your Articles.
Tweet