Senate President
Bukola Saraki
is the number one trending topic on Twitter NG at the moment.
He is trending for two (similar) reasons:
Senators on Tuesday had tried to declare him as president of the nation.
Senator Eyinanya Abaribe
(Abia South), raised a motion that since
President Muhammadu Buhari
is on medical leave, and the vice (acting) president
Yemi Osinbajo
is in Addis Ababa for the
African Union (AU)
summit, the country has no leader and as such Saraki should be declared president.
Senator Kabiru Marafa
, citing the constitution also said, "if the President is not around, the Vice President should act, and if the Vice President is not around, the Senate President, who is the number 3 citizen should become acting President."
Saraki however interfered and ruled Marafa "out of order".
The senators had earlier turned down Osinbajo's letter seeking the confirmation of
Lanre Gbajabiamila
, as the Director General of
National Lottery Regulatory Commission.
It said that since Osinbajo had earlier reportedly said the Senate had no power to confirm nominees, it is subjecting the letter to deliberations.
See some tweets below..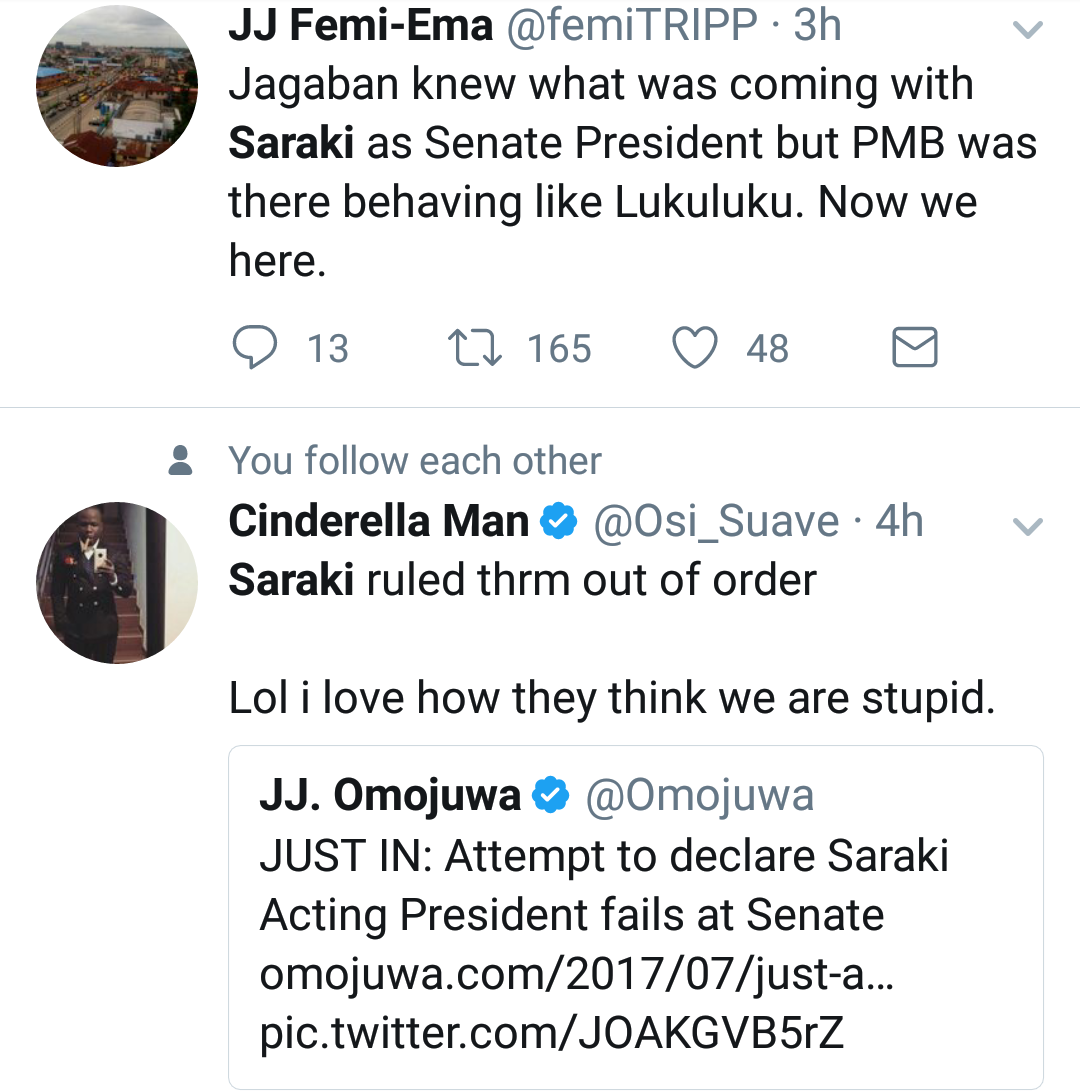 The second reason is as a result of a series of tweets from @SaharaReporters' account over a plot to stop Osinbajo from becoming president.
Follow @BishopIkedi1
Subscribe to Bishop Ikedi Blog
For Adverts Placement Or Free News Updates, Contact Us On WhatsApp: 07032803990, BBM Pin: D607D9B2, Email
[email protected]
To Publish Your Articles.
Tweet